Regular price
$169.99 USD
Regular price
Sale price
$169.99 USD
Unit price
per
Sale
Sold out
*We've got over 15 years of experience in trapping, so you know our traps will stand up to whatever you throw at them.
When rats or mice come calling, there's never just one. The Goodnature® Home Trapping Kit has everything you need to get on top of your rodent problem, and constant control against any that try to come back.
At the heart of the Home Trapping Kit is the A24 Rat & Mouse Trap. The A24 Rat & Mouse Trap automatically resets itself, uses toxin-free paste and is certified humane. 
The A24 Trap is powered by a CO2 gas canister. This is how it automatically resets after each strike. One gas canister can kill 24 rats and mice before it needs replacing.
The Home Trapping Kit includes a Trap Stand making it easy to move your trap to target different rodent hotspots and helps you to dispose of dead pests without touching them.
Keeping pastes fresh and attractive is critical to catching rodents. This kit comes with an Automatic Paste Pump which automatically dispenses toxin-free, long-life paste for up to six months keeping the paste fresh. Toxin-free means safer for all, and no risk of secondary poisoning.
When you start trapping with the A24 Rat & Mouse Trap, giving your rats and mice a taste of the paste inside your trap increases your success in catching them. The Home Trapping Kit includes six Paste Tasters to get your rodents hooked on the paste inside the trap.
If you're trapping outdoors and will be using multiple traps to control rats and mice on your property, consider using Trap Mounts. These are easily attached to a tree trunk or wooden post. When deployed outdoors the bodies of rats or mice are often scavenged by surrounding predators like cats, birds and other rats - so you may not see dead pests under your trap.
What's in the box

1 x A24 Trap Body
1 x Portable Trap Stand
1 x 16g CO2 Canister
1 x 50g Automatic Paste Pump
6 x Lure Taster Cards
1 x Quick Start Guide
Trapping support

Trapping isn't an exact science and can sometimes require a pragmatic approach. Our trapping experts are on hand to help you troubleshoot and trapping location and help you find the right combination of location, pre-feeding, and baiting to help you achieve success.

Call: 1-877-992-8868
Email: support@automatictrap.com
Corporate sales

Looking to purchase in large quantities for your business? Take advantage of our business pricing by visiting our Corporate pricing.
Share
View full details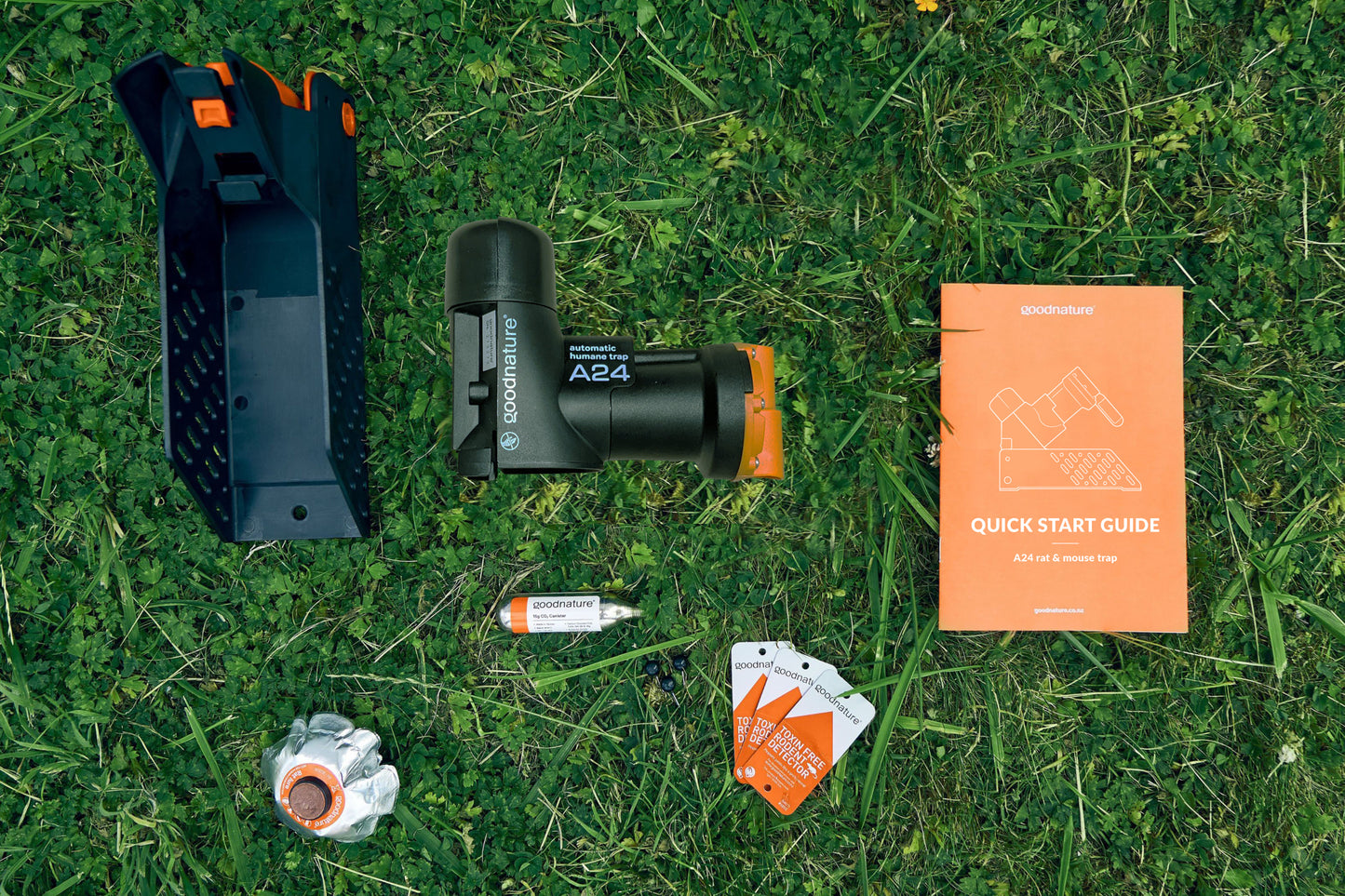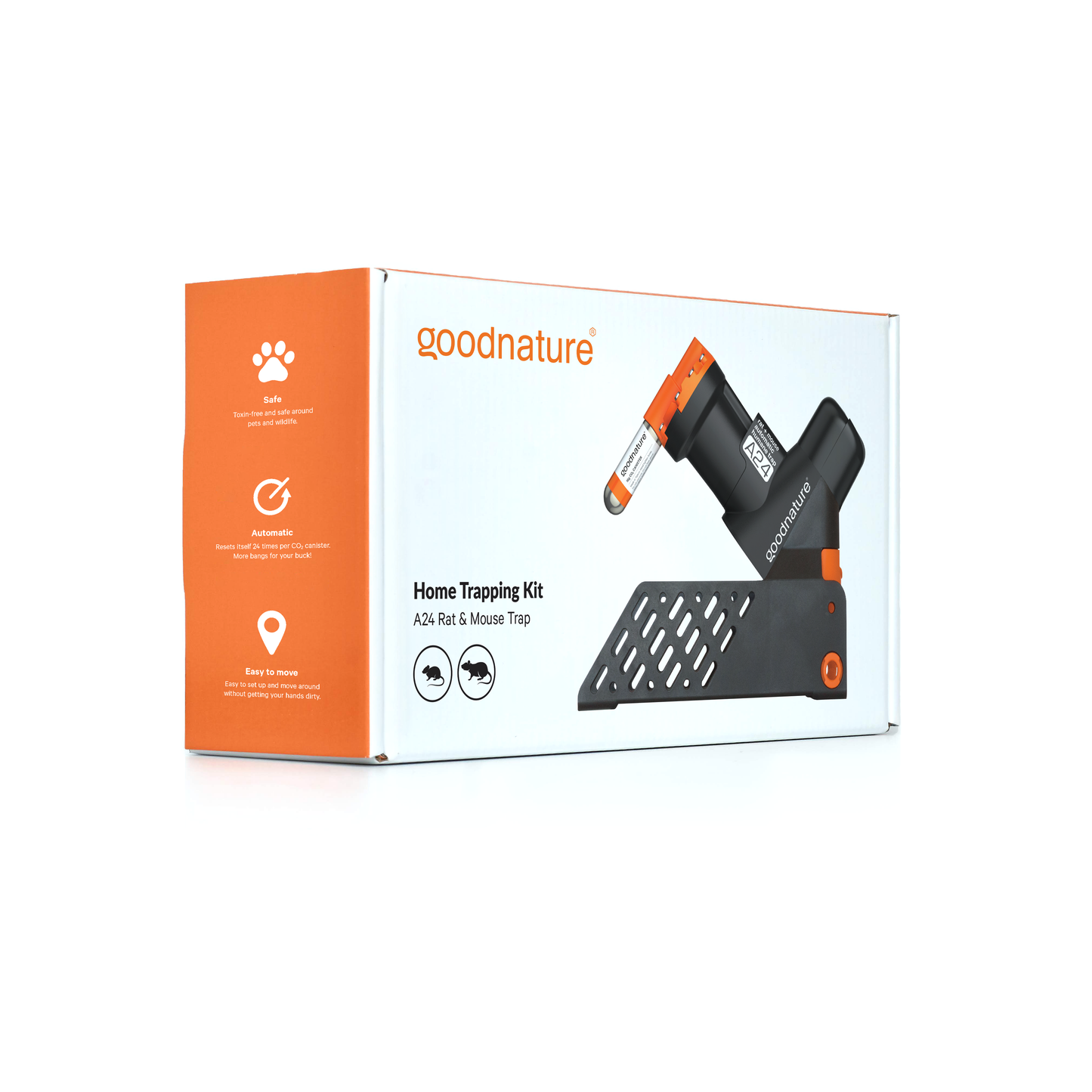 Features
Automatic

Easy to Install

Safe Around Pets

Built to Last

Long Lasting Lure

Quick-Kill